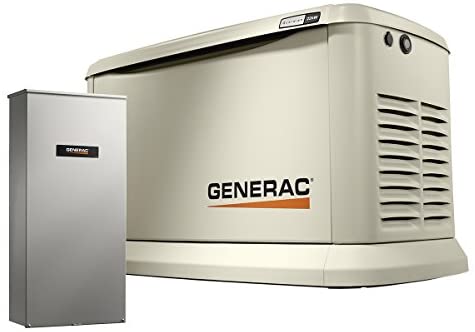 Generators keep your home appliances running in the event of a power outage. A power outage can be a result of several factors including inclement weather conditions, animal attacks, auto accidents, natural disasters, and others.
Having a backup power source in the form of a whole house generator keeps the panic level low and also allows you to stay connected while you try to figure out an emergency plan if needed.
Getting a whole house generator for your backup power needs requires you to reach out to a qualified and experienced electrician who is able to guide you through the process to ensure that you make the right decision.
To keep your home connected, you'll need to purchase an automatic standby generator that kicks into action once there is a power outage. Such generators are powered either with propane or natural gas and keep essential installations like sump pumps working to prevent mold buildup and other risks.
In getting an automatic whole house generator, you will be presented with some common options that are about 17 kilowatts in rating and can power as many as 16 circuits. For such a unit, you may part with an average of $4,000 exclusive of the cost of installation charged by the electrician.
However, for those whose budget seems to be below the mark, there is also an option of the portable generator. Portable generators cost a lot less and are the perfect option for use in homes that do not have natural gas or propane lines installed.
Purchasing a 6.5 Kilowatt generator costs around $800 to $1,200, depending on a number of factors. This generator can successfully power as many as 10 circuits and can function efficiently across a 2,000 square foot house – with the exclusion of the central air conditioning unit.
However, in terms of convenience, a portable generator isn't as convenient to use as an installed one. Speaking with your electrician can help you to better understand your options.